Project z125 for the wife.
So the last week we lost some fairly good deals on craigslist, and dealt with a jerk all the way out in San Dimas, CA. After some searching we ran into a Zuma for 1600.00 it was really beat up and not even worth it for that cost. A few more days passed and that seller dropped it down to 1400.00 bucks, mehh… not to bad. I quickly called the guy up and told him 1300 cash money and it was ours.
So now the build has begun!
Current walk around of its condition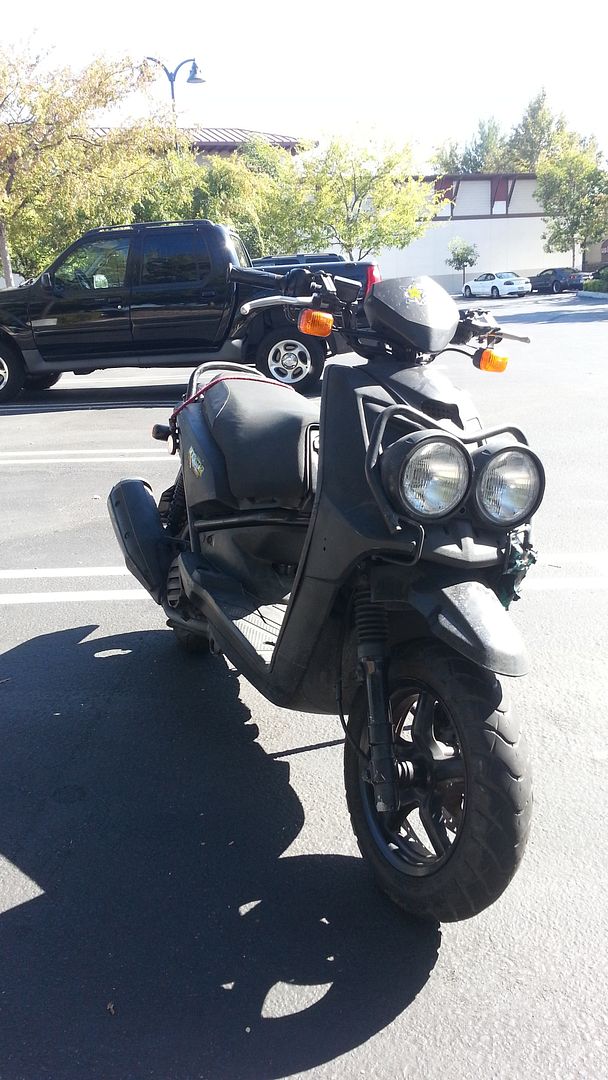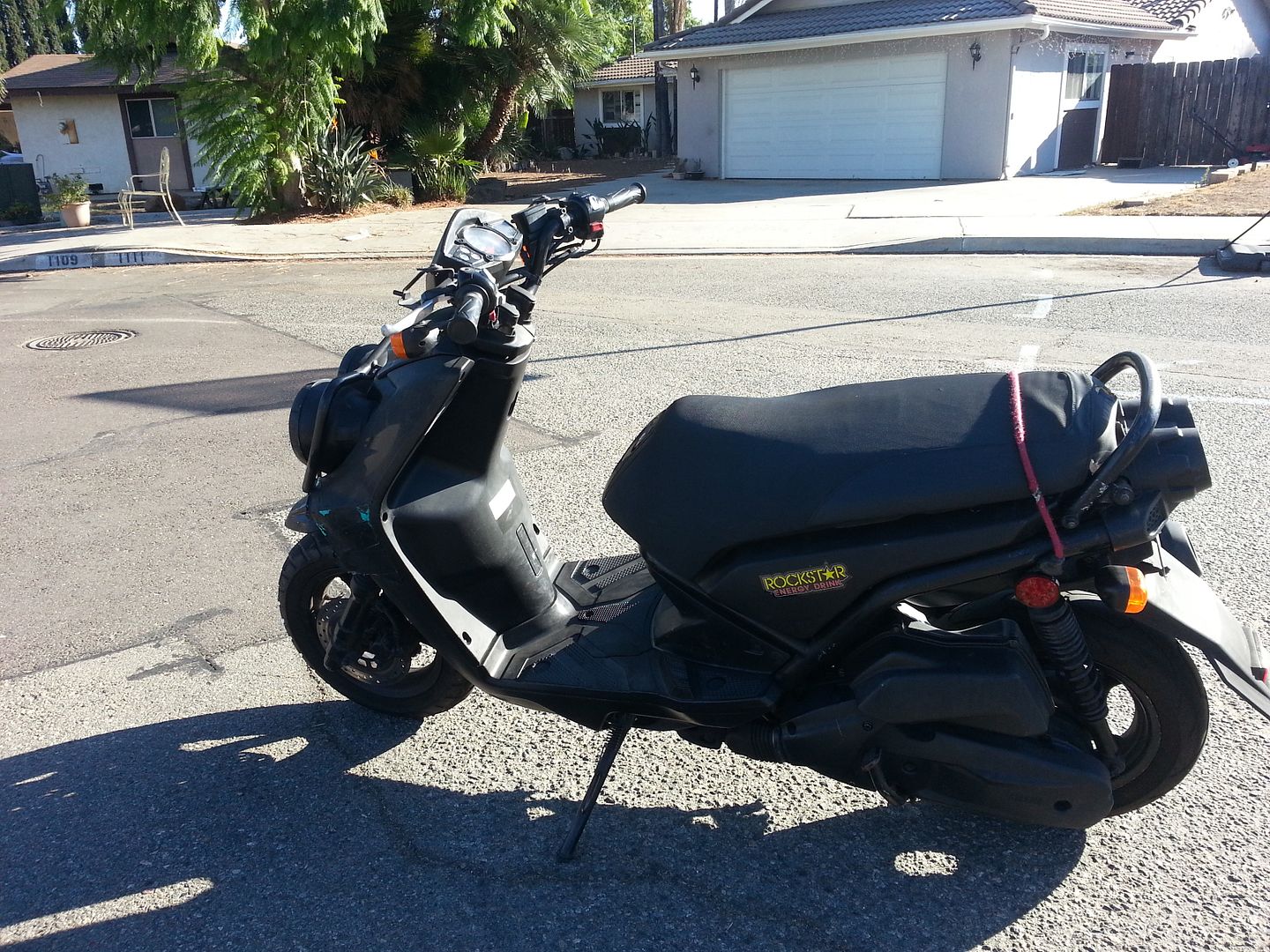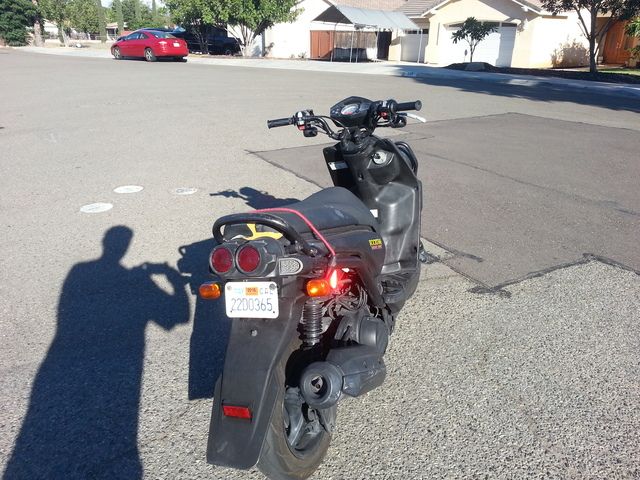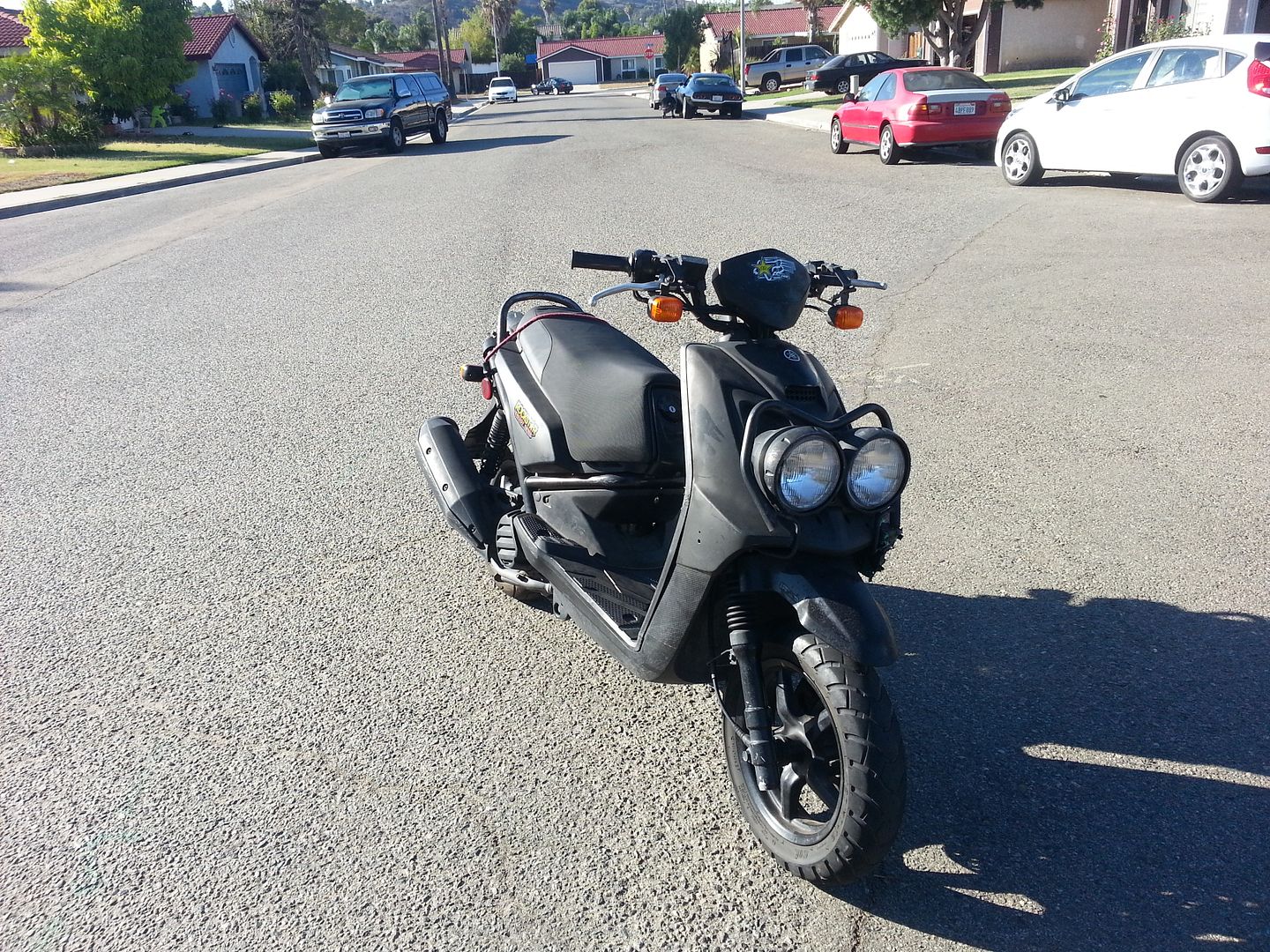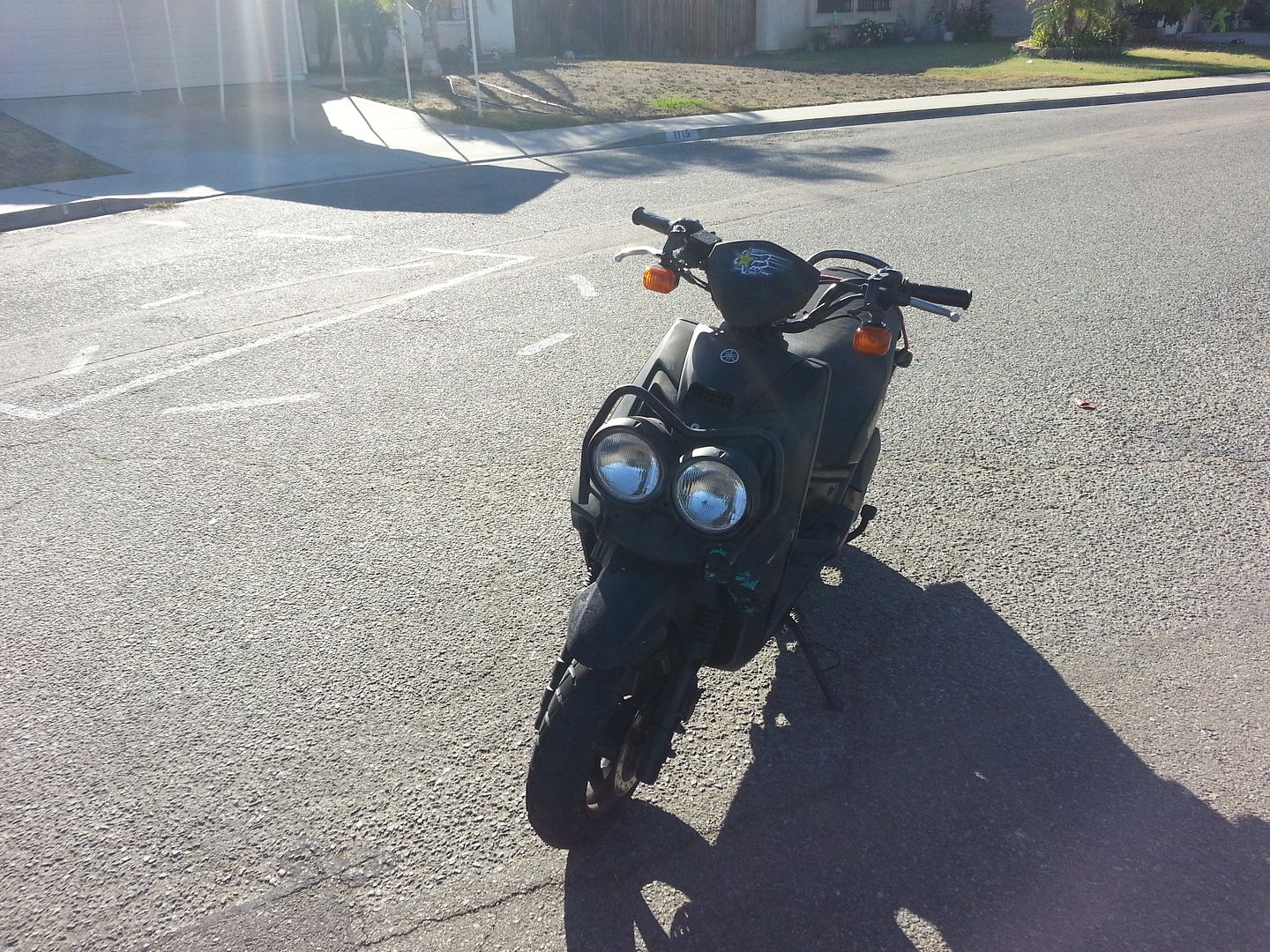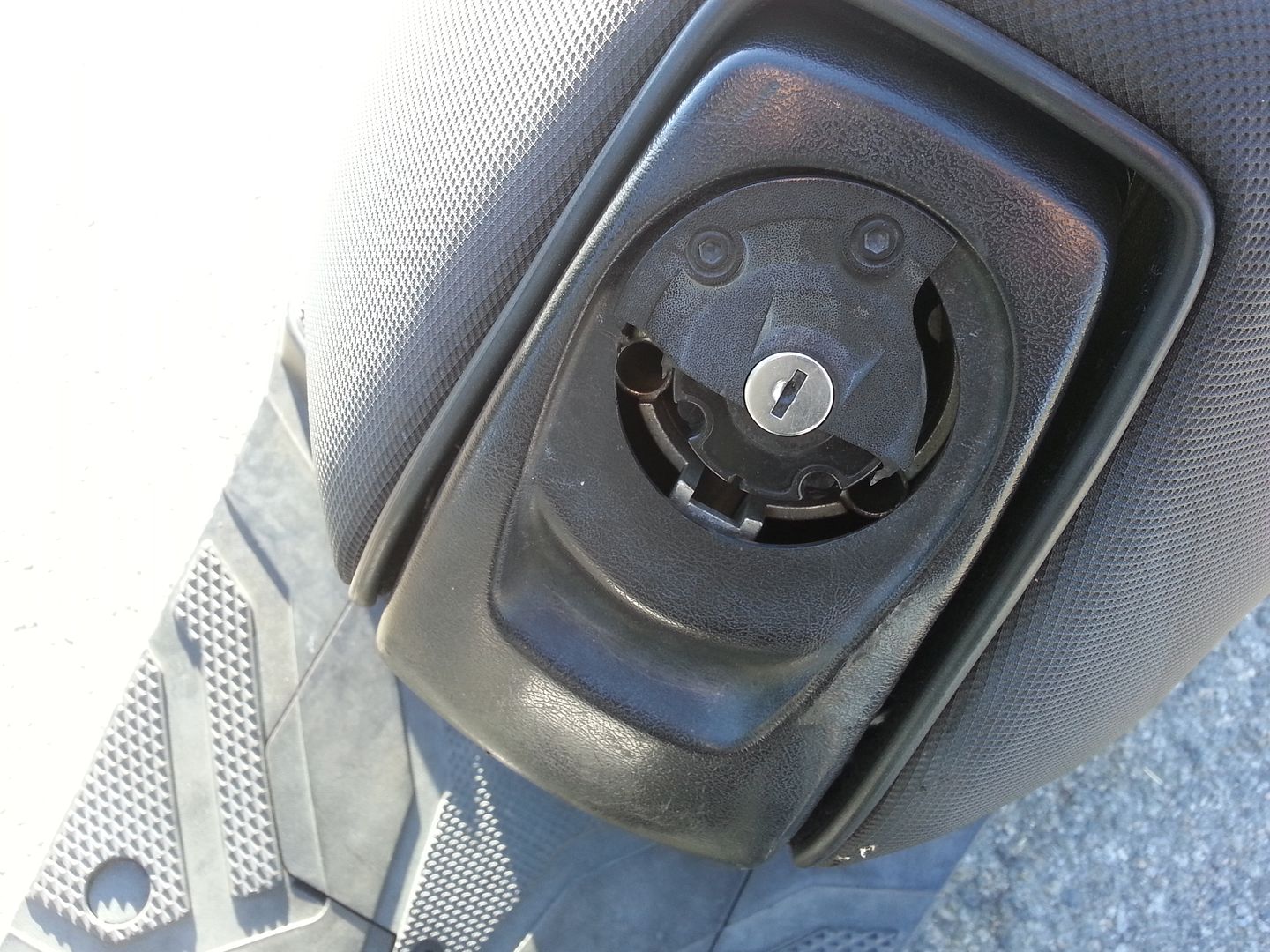 Things needed to be replaced or restored. Side left panel is cracked, and the front colored plastic is busted. The seat latch is broke and torn.