Hi.
Just thought i'd finally post some pictures of what i've been working on these past few months...
Just FYI I had a yellow zuma 125 that I purchased several years ago and then sold... (actually a member on here bought it (demonkid) but then it got stolen).... anyways I "upgraded" to a 2007 Honda reflex which was a good bike and could hang on the freeway but not nearly as fun and compact as the zuma... had to park it in the garage in front of my vehicle and it became a chore constantly moving it out of the way on a daily basis...so I sold that.. was bikeless for a few months and didn't feel whole without something to ride... SO...
Found the 2009 blue zuma on craigslist in January for $1500. It had 220 miles on the odo but had been sitting for several years... battery was dead tires were deflated... gas tank looked crusty inside but otherwise like new condition... owner wasn't even sure how many CC's it had or what CC's were.
Cleaned out the gas tank and put in new gas and a new battery but didn't hear the pump prime. Ordered a new tank and fuel pump kit and drained the residual fuel in the lines.... started up... of course ran like crap at first... but only for the first few miles.
So since I got such a good deal I decided to start modding it.
Found a barely used yoshimura exhaust on criagslist a week or two later (luck?) and since it was carbon fiber.... kinda got the fever I guess.
Started bolting on all kinds of visual mods... still haven't touched the engine or transmission.
Mod list:
MOS carbon fiber fairings
MOS zubiku style carbon fiber headlight cover
BWS headlight conversion
BWS frame mount (the black tubular thing that the ecu and other accesories mount to under the front cowling)
MOS short carbon fiber front fender
RPM 260mm blue disc
NCY caliper adapter
Ban Jing blue front shocks
GJMS blue cable bracket
Accel adjustable bars
RC speedo with bracket
Alloy master cylinder cover
NCY blue grips
KOSO brake levers
KOSO devil style mirrors
KOSO blue bag hook
RPM blue ignition cover
RPM blue gas cap
Password JDM carbon fiber fuel lid surround
Corbin seat
Carbon fiber kick stand
MOS carbon fiber cvt intake cover
Carbon fiber air box cover
Simota air filter
Carbon fiber rear cvt cover
RC stainless bolts and blue trim washers
Ban Jing rear blue shocks
Koso blue rear hose holder
Koso blue transmission fill cover
NCY blue rear brake arm
Rear license plate bracket that I welded up with some bar stock.. and of course a carbon fiber frame
Koso afterburner tail lights
Inegrated amber led turn signals
Smoked front signal lenses and chrome amber bulbs
DROW carbon fiber rear fender
DROW carbon fiber starter motor cover
RC carbon wrapped BWS-X swingarm
Yoshimura carbon fiber exhaust with jardine insert
MOS carbon fiber fan surround
Blue fan
Password JDM blue frame sliders
Zubiku carbon fiber large rear spoiler
I may start a for sale listing sometime in the future.. have some aftermarket parts I decided not to install and all the stock parts I removed.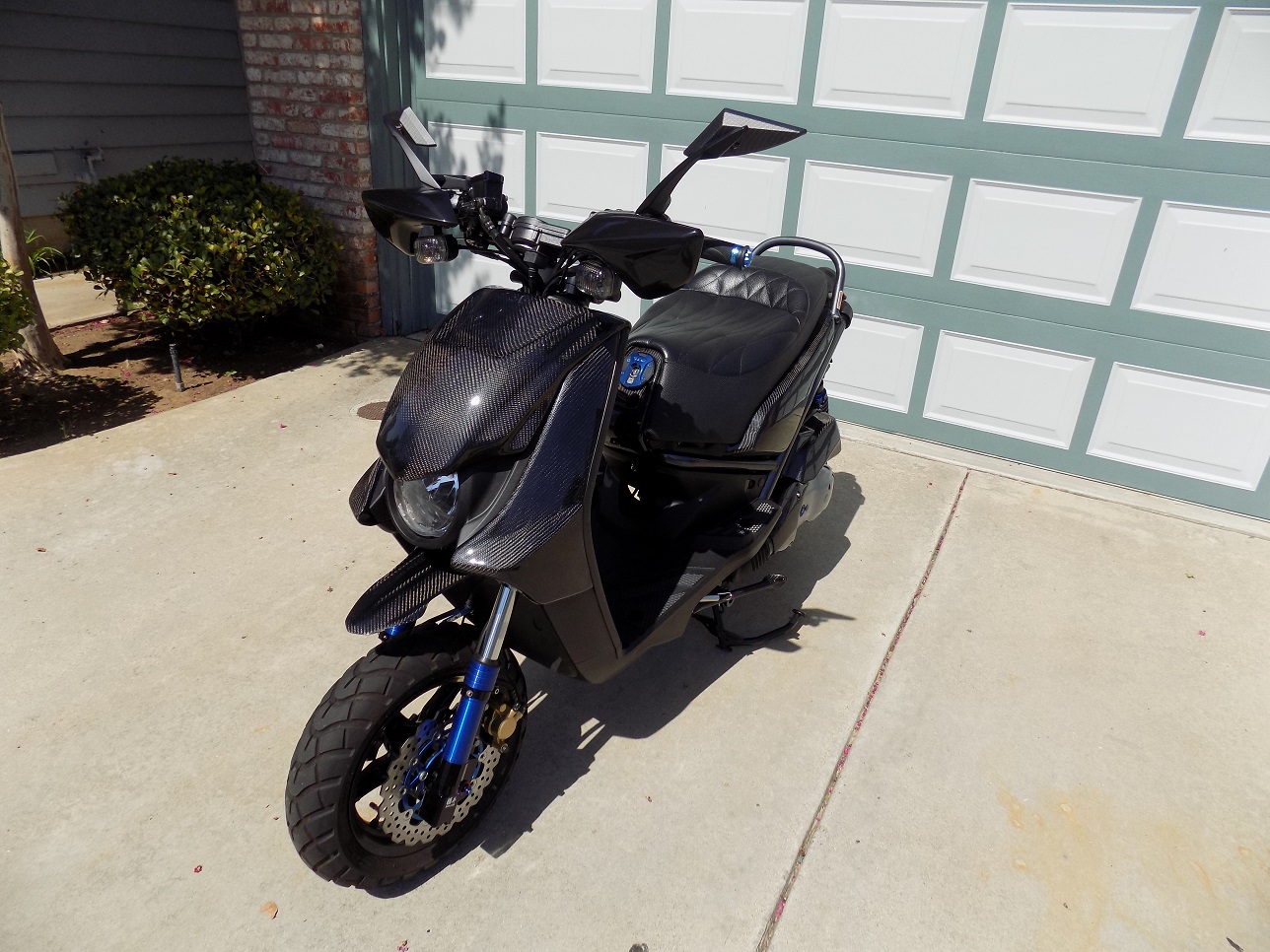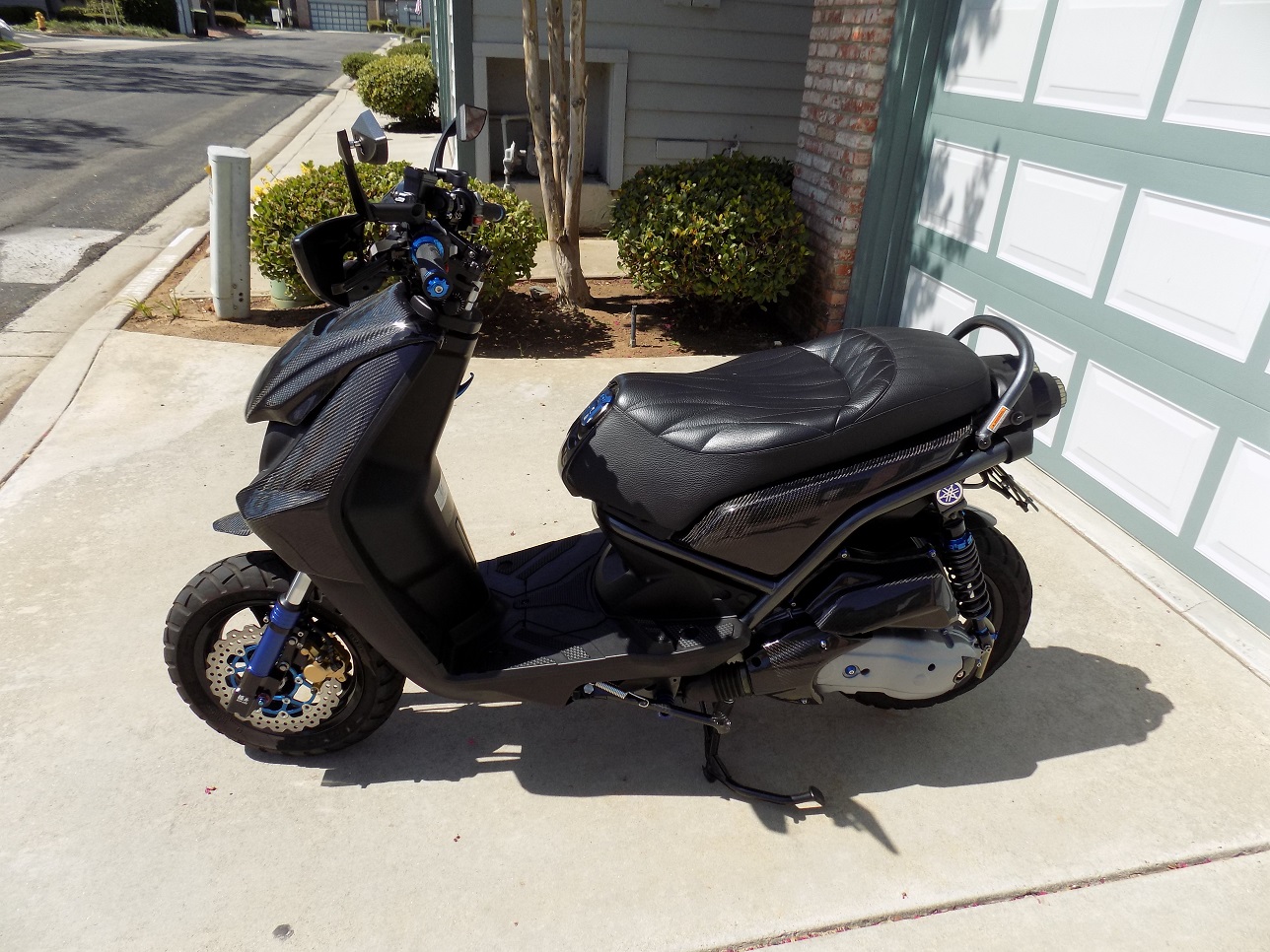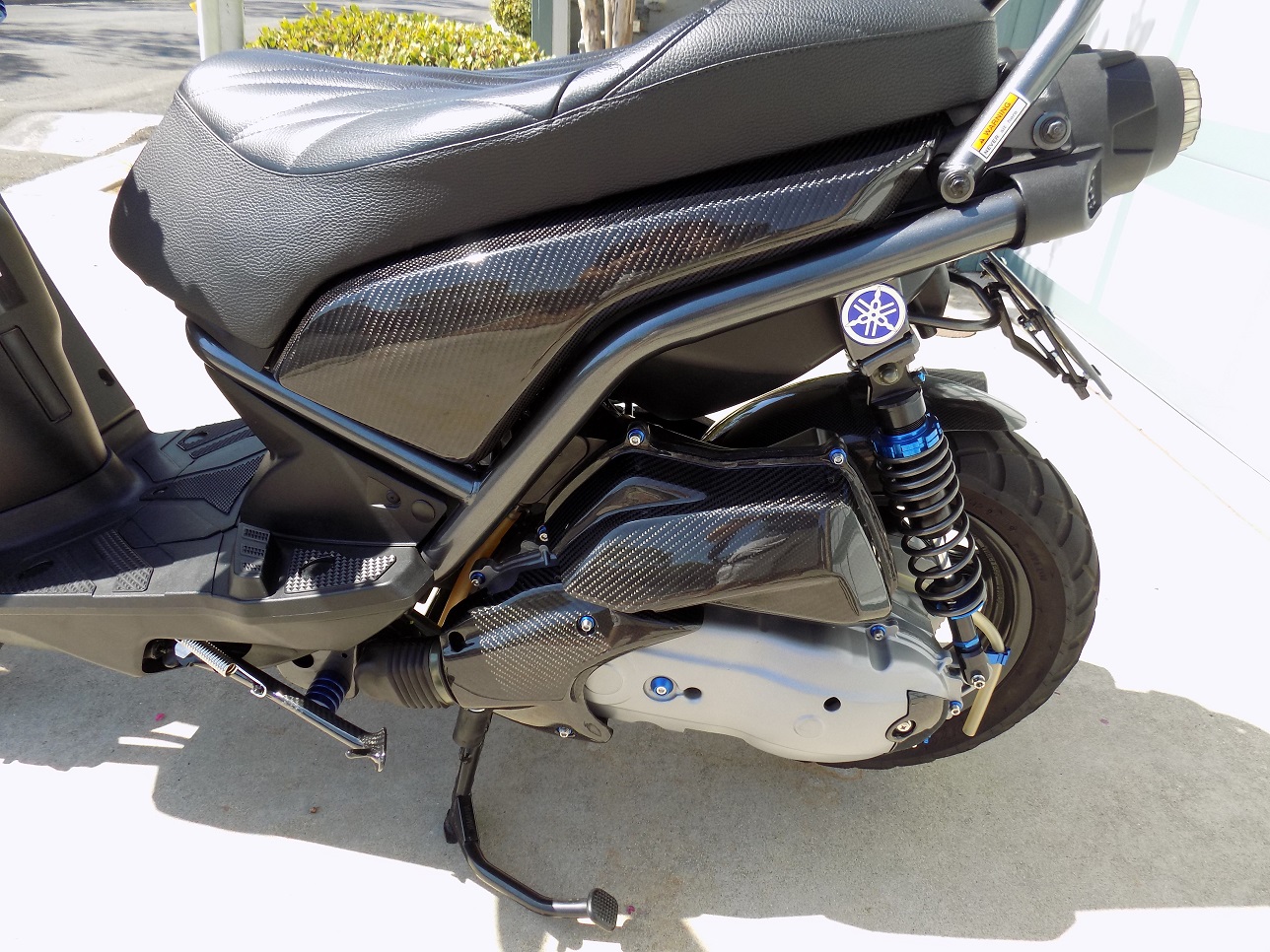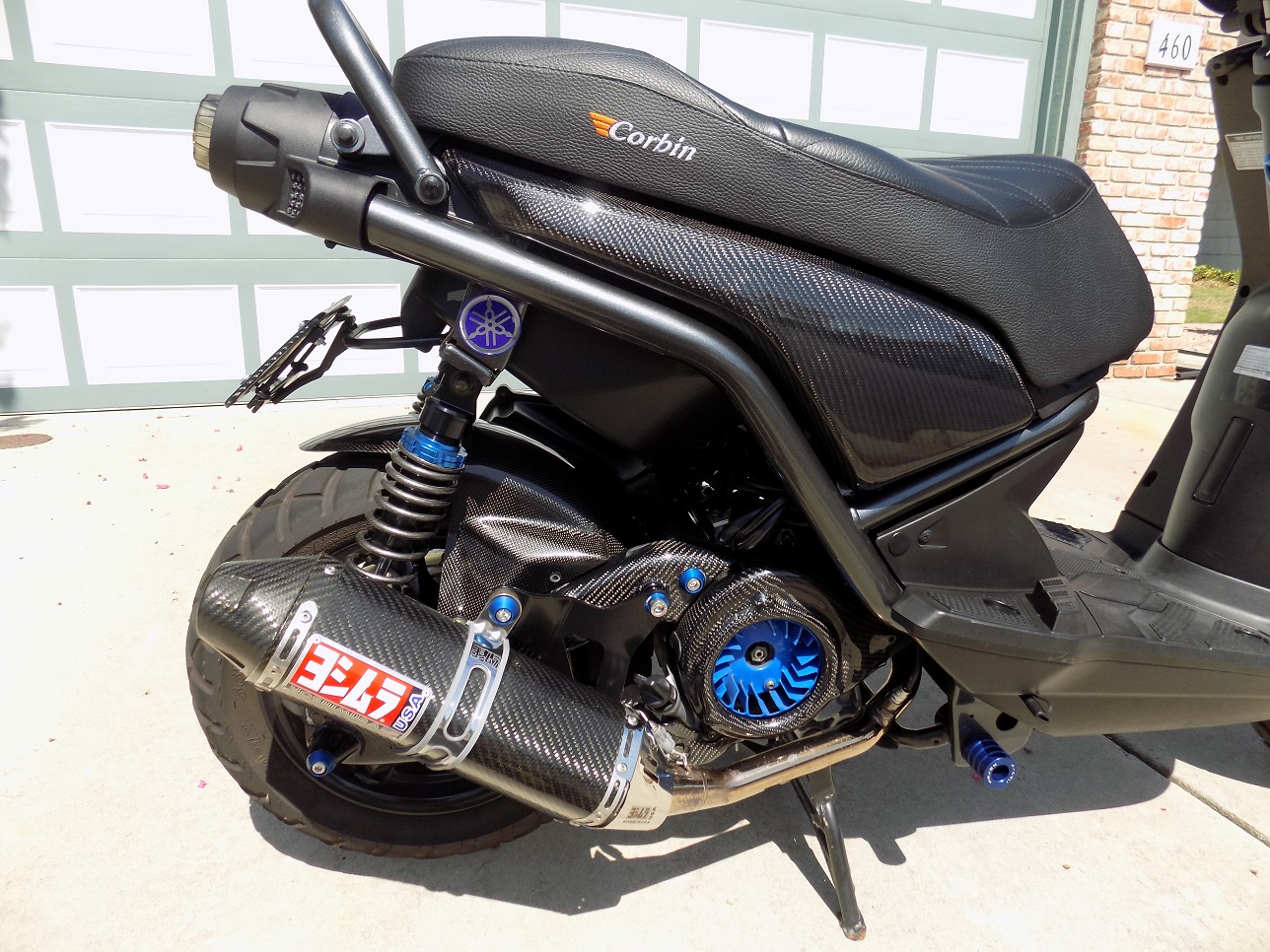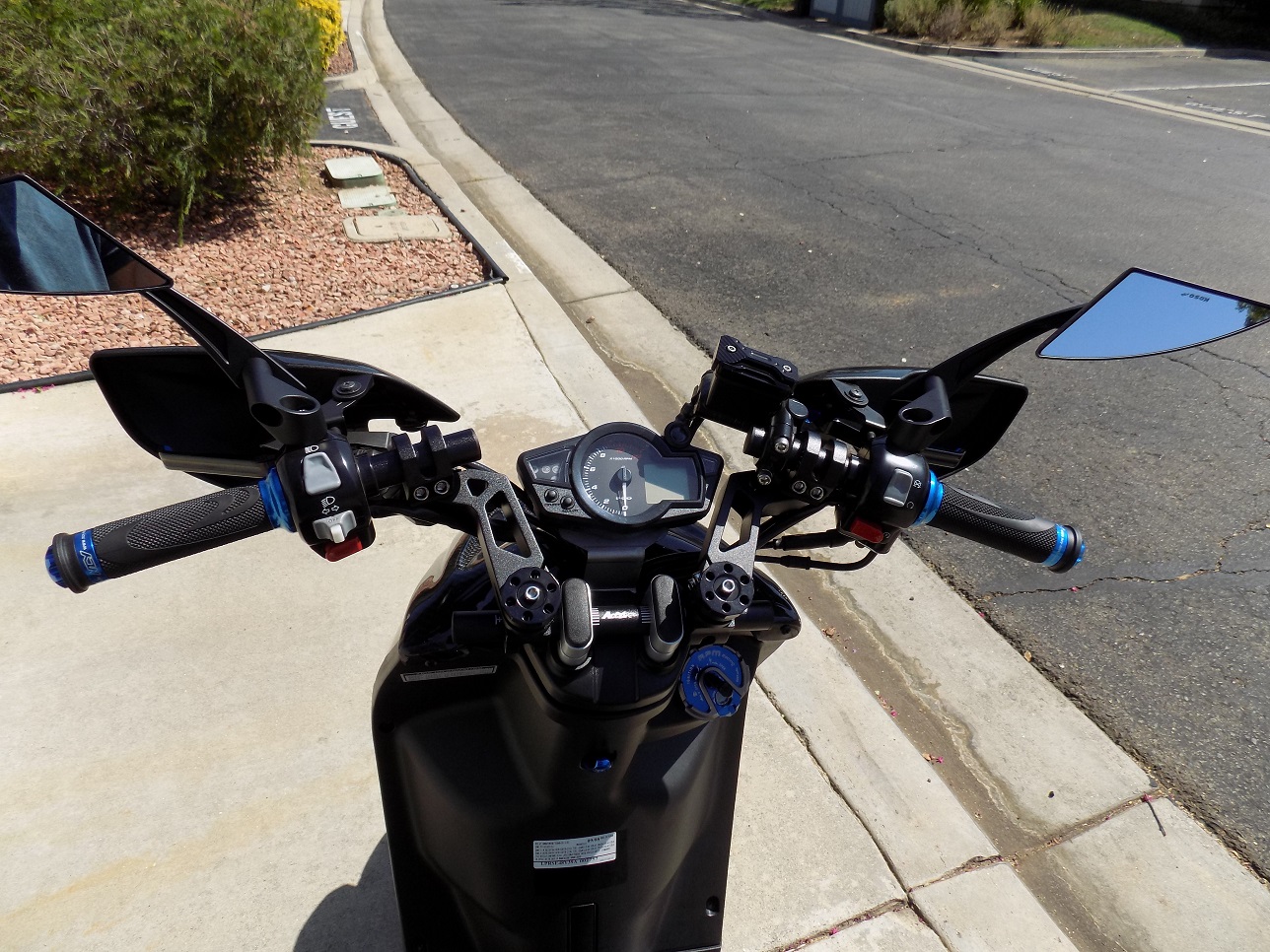 UPDATED 8/13