How To: Wiring in a 12v power outlet / GPS install
I just added a 12v power outlet to my Zuma 125 to power my Garmin GPS and anything else that you can plug into a 12v outlet. I only took a few photos while doing this, but if anyone wants I can go out and take more detailed pictures of all the steps. I'll try to be thorough in my explanation.
First off, parts used for this project:
A 12v waterproof outlet. Got mine on Amazon for $4.99
A RAM mount for my GPS. Both the handlebar mount and the GPS mount came to about $30.00 together on Amazon
A short length of wire, a double spade connector, four normal spade connectors (one of mine was a 90 degree angle connector... but a normal one will do), and a... round spade connector (sorry, I have no idea what the technical term is for these)
Now, onto the how to.
1) Take off the front panel on your Zuma. This is painfully easy, so I won't go into detail. If anyone doesn't know how feel free to ask and I will give you the steps. You basically undo 6 screws on the kick panel, a couple of allen bolts, and a couple of other fasteners and the whole front end comes off.
2) Now you're looking at the guts of the front end. This is a good time to drill a hole for the power outlet. I used a 1-1/8 inch hole saw to do the job. Mark off where you would like to put the outlet and go for it. There is plenty of space under the front panel, but just make sure that you put it in a location that will fit without interfering with anything.
3) Now you can put your power outlet into place and it's time to do a little wiring. You can install your power outlet without hacking any wiring up. Note the picture below: I used a double spade connector at the positive input to the horn (top left of photo). I bent the connectors and plugged the horn wire into one, and the power to the outlet on the other. I grounded the outlet onto the same stock ground location (top right of photo). Next you can plug your positive and negative wires into the appropriate places on your outlet and you are all done with the wiring portion.
4) Install your RAM mount in the location of your choice. It doesn't come with any instructions, but its about as straightforward as can be.
5) Put everything back together.
6) Enjoy your new 12v power outet.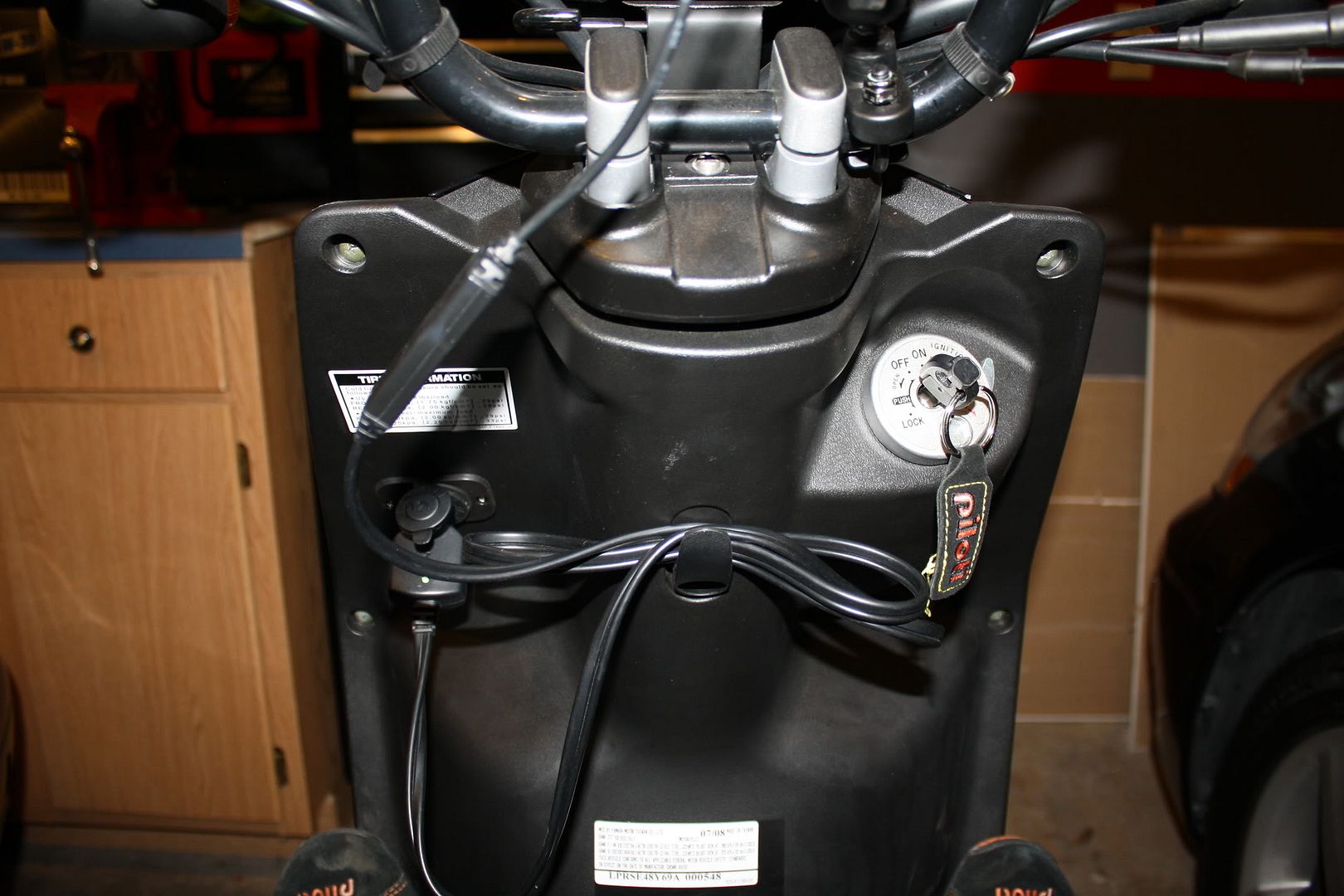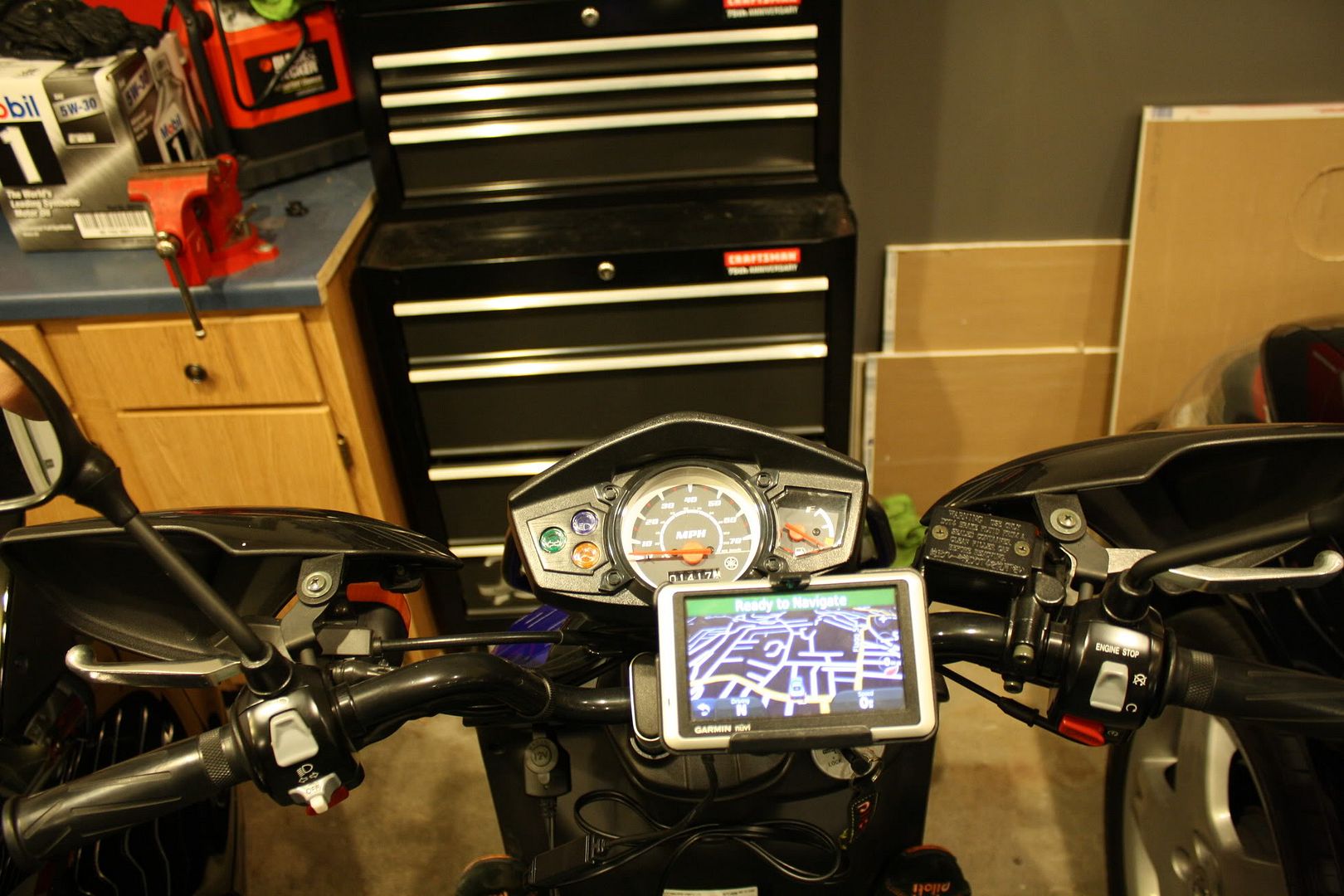 Yavuz